EXAMPLE: Account Director
EXAMPLE: Account Director
14th July 2017
The Lowdown
Responsible for client accounts within the agency, and the client-agency relationship
Ensuring the profitability and growth of client accounts
Supporting the Account Planner in writing creative briefs and directing the strategic development of creative work
Is this role right for me?
To do this role you will need to:
lead and inspire your team, clients, and other external partners
be commercially and creatively minded
negotiate effectively
have the confidence to take charge when necessary
delegate tasks effectively
evaluate creative work and offer constructive feedback
be knowledgeable and passionate about the client's business, and how advertising can contribute to it's success
What does an Account Director do?
The Account Director leads a client account (or set of accounts) within an advertising agency, ensuring they are profitable and growing. They take responsibility for the delivery of quality creative work that meets the client's needs and addresses their business problems. An Account Director manages their own team, and relies on their ability to lead and inspire others inside and outside the agency. Some will regularly be involved with pitches for new business, approaching these with both a creative and commercial mindset.
This position can also known as a "Board Account Director" or "Business Director", depending on the agency.
Contact Us
KEEP IN TOUCH
Petards Group plc
390 Princesway North
Team Valley Trading Estate, Gateshead,
Tyne and Wear NE11 0TU
United Kingdom
T +44 (0)191 420 3000
F +44 (0)191 420 3030
E sales@petards.com
LATEST TWEETS
[custom-twitter-feeds num=3]
LATEST NEWS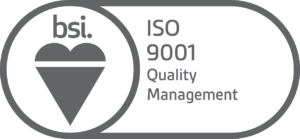 © Petards Group plc 2017
Terms & Conditions and Privacy Policy
Website hosted and managed by Petards Group plc
Created by Generator Creative Consultants