A website dedicated to your fleet
Maximise your fleet's availability, security and maintenance schedule.
The website provides a real-time, accurate analysis of your vehicles and on-board equipment, including status, usage and condition data on a train by train level, through any internet enabled device.

Key features
Fully authenticated access with configurable security levels
A homepage containing a high level overview of your fleet's operating status and location of all assets (choice of list or map format)

A traffic light system gives you an instant fleet overview status, allowing you to drill down into the historic and current detail of a flagged train and its on-board equipment

Data management tools designed to help you quickly identify trends and measure component usage and reliability, assisting in the diagnosis of complex or intermittent problems that might otherwise be difficult to solve
Live or pre-recorded video and data downloads can be scheduled and stored to a secure archive or transmitted in real time for immediate viewing to enable immediate decision making

Video data can be requested by train ID, time, date and location
Adaptive scaling of the video enables the images to be transmitted over low speed connections
Security and operations staff can request internal or external camera footage according to the data protection credentials.
Support and accreditations
You can rely on our highly skilled engineers to support you from the specification of your project, whether new build or retrofit, to the installation and lifetime support of our products (up to 30 years and beyond).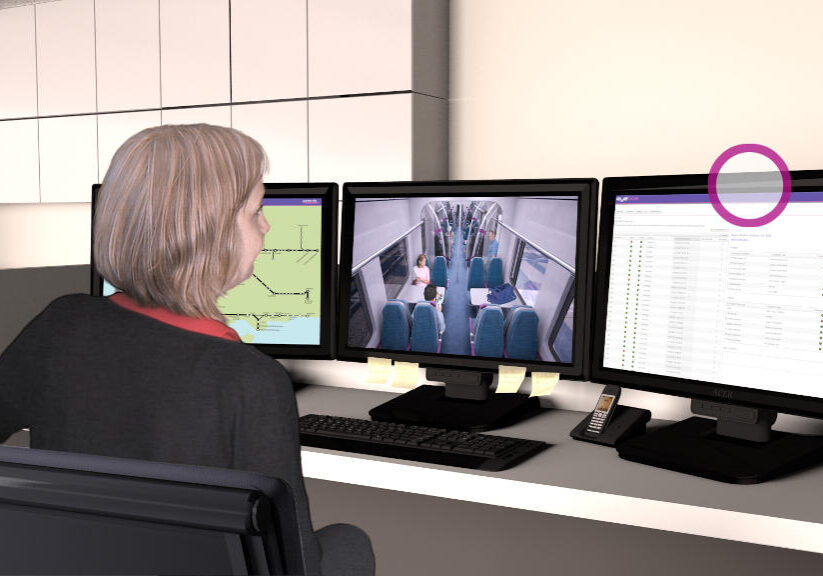 Website managed by Petards Group plc